Download Presso
Presso transforms the way we meet and network!
Just download, sign up, and start networking in a more modern and time efficient way. Whether it online, on-premise, or a hybrid mix, Presso is your tool to meet and network with your peers.
You can do it all with Presso's apps for iPhone, or Android phone.
Do you want to see a real example?
Download the app and add our demo event by using the code 958-125-781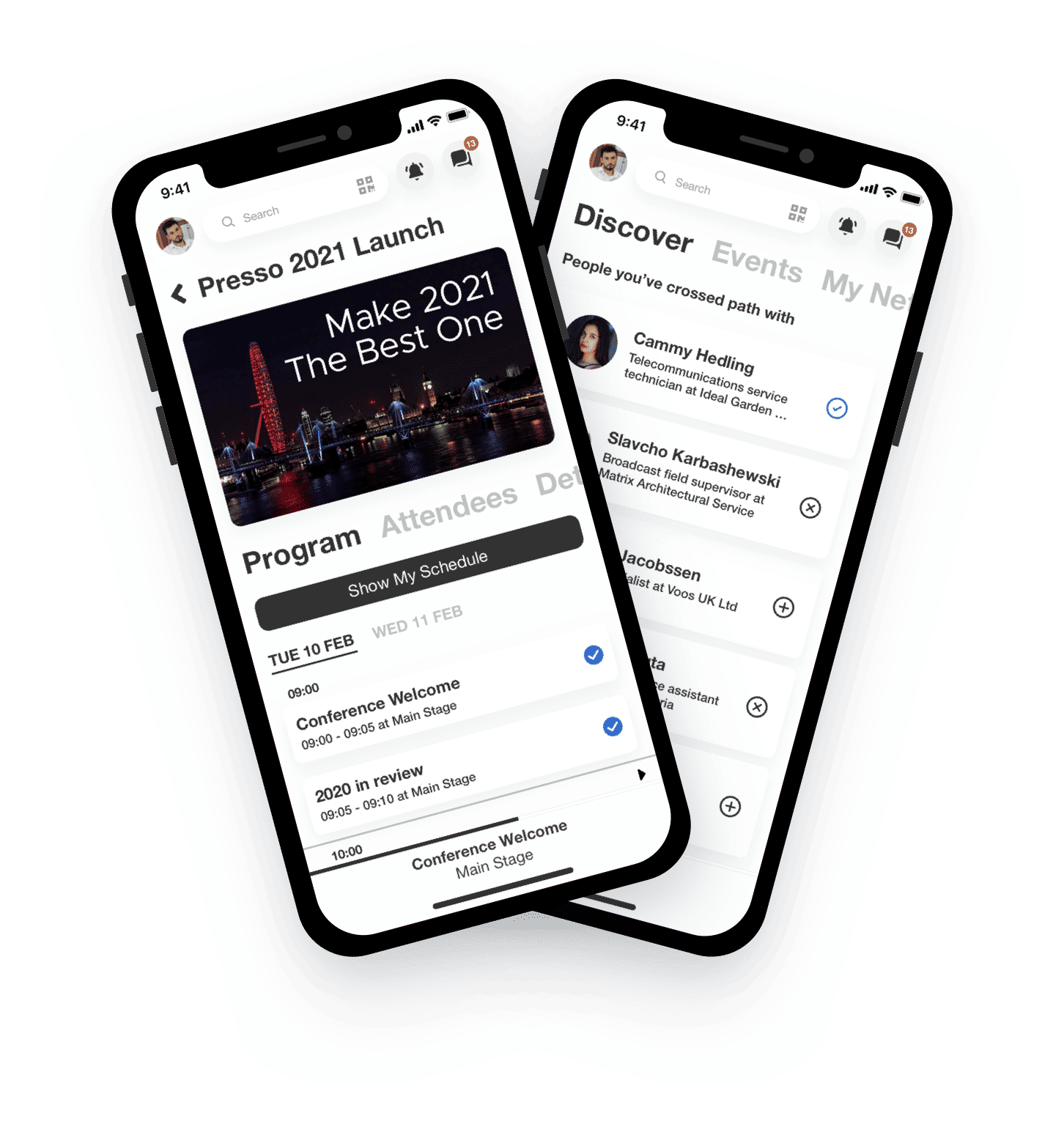 With the Presso Network app, you can:
Manage your schedule and meet the speakers.
Meet your peers before the event begins.
Share contact details digitally and keep them up to date.
Ask questions to panels and speakers.
Share your feedback on sessions and the event.
Stay in contact with the organisers throughout the event.
READY TO HOST YOUR NEXT EVENT?
Let's get to work
Get a quote
or write to us via Email or WhatsApp if you still have any questions
or need something bespoke for your event.